Research shows us that stress can have a detrimental effect on the health of our pets if we do not take more care of them, which is especially true for dogs. This is why it is extremely important to be attentive and support our pets when they are in stressful situations.
Here are some methods that have proven effective in helping your pet in difficult situations.
1. Comfort your pet during fireworks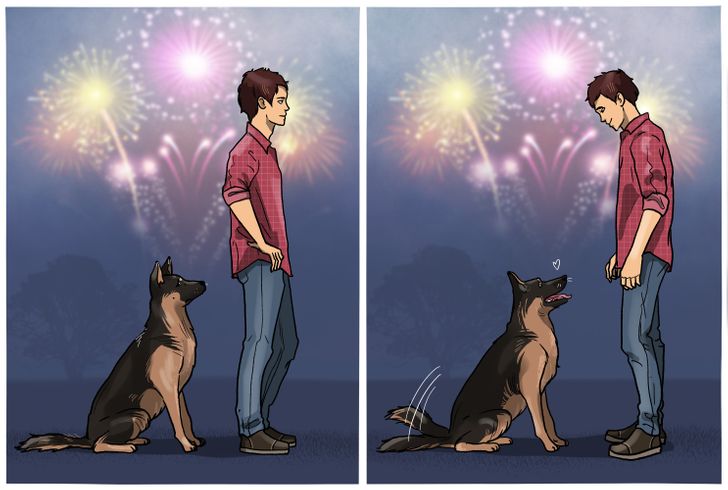 If you see that your pet is anxious because of the fireworks, it is better to pay attention to his needs by focusing on them. Instead of watching the fireworks, comfort your pet by using a technique that works for both of you.
2. Use an anxiety wrap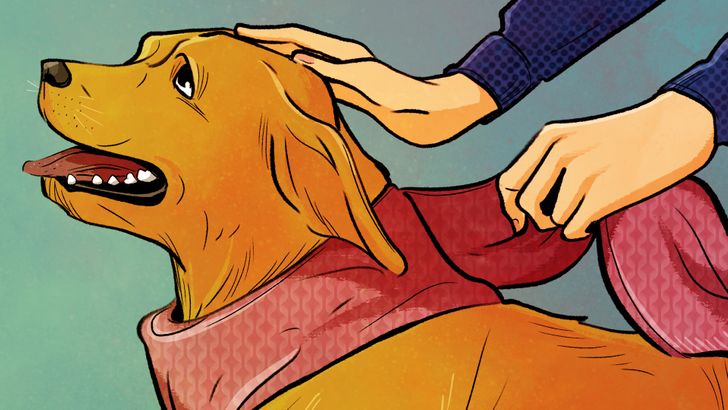 You can make a scarf or blanket for your dog .This "swaddle" can help to keep your dog calm when you expect it to become scared by loud noises. It's essentially a big hug that keeps their stress levels low.
It is best to swaddle it before the expected noise starts, to ensure that it stays as comfortable and relaxed as possible.
3. Give your dog a "pick up" cue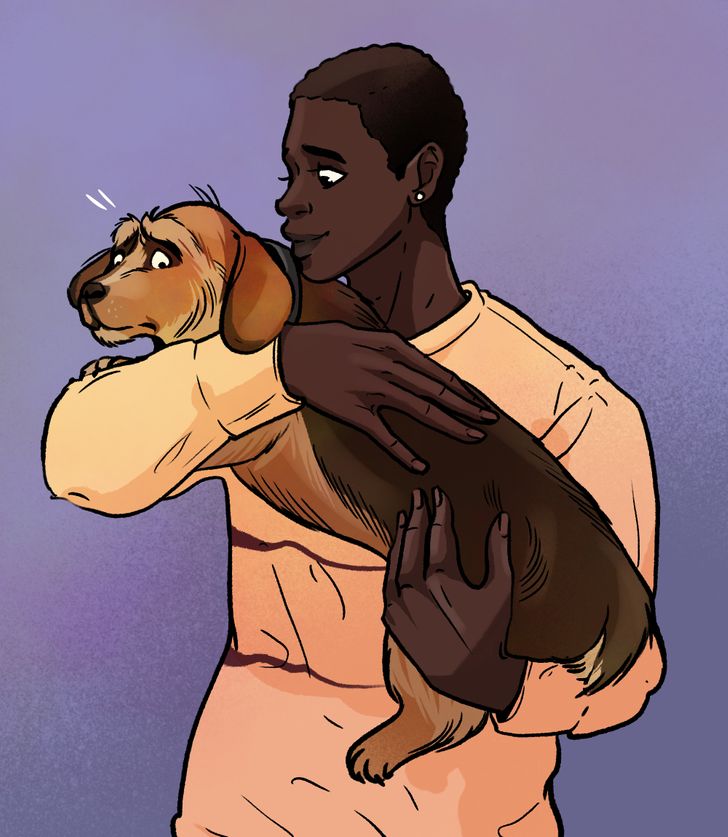 A visit to the vet can be stressful for our dogs, but one thing that can help is to teach them that you will pick them up if they don't like to be picked up.
Just give them a signal, for example by saying the words "pick up" before lifting them, and give them a treat as a reward. This can be helpful at the vet to help your dog stay as calm as possible.
4. Play them music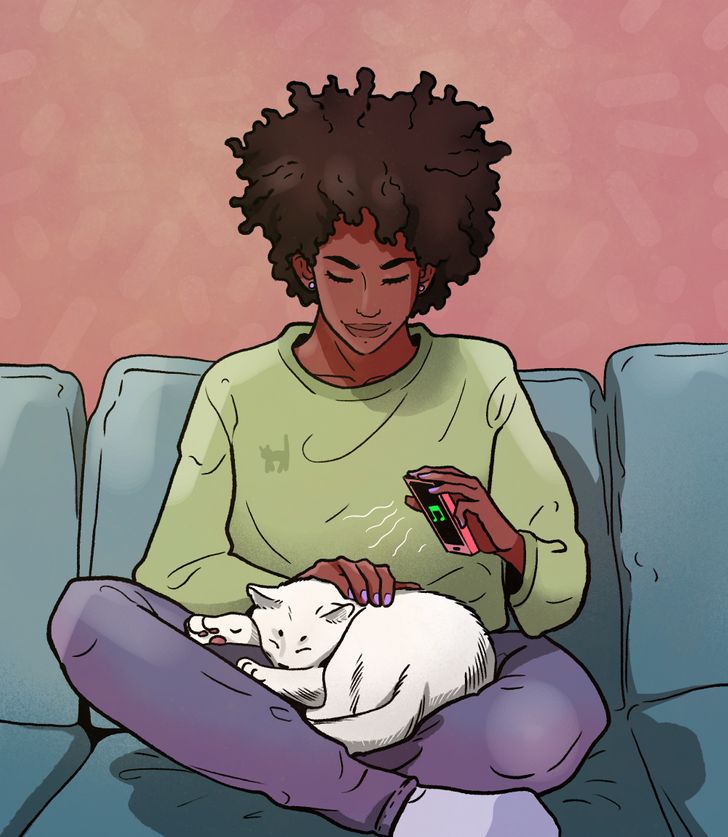 According to a recent study, playing music for cats can help them manage their stress levels, especially in the vet. Research indicates that music can also work on dogs to relax them in stressful situations. There is even reggae for dogs to distract and calm them when they feel overwhelmed, like during fireworks.
5. Desensitize dogs to scary sounds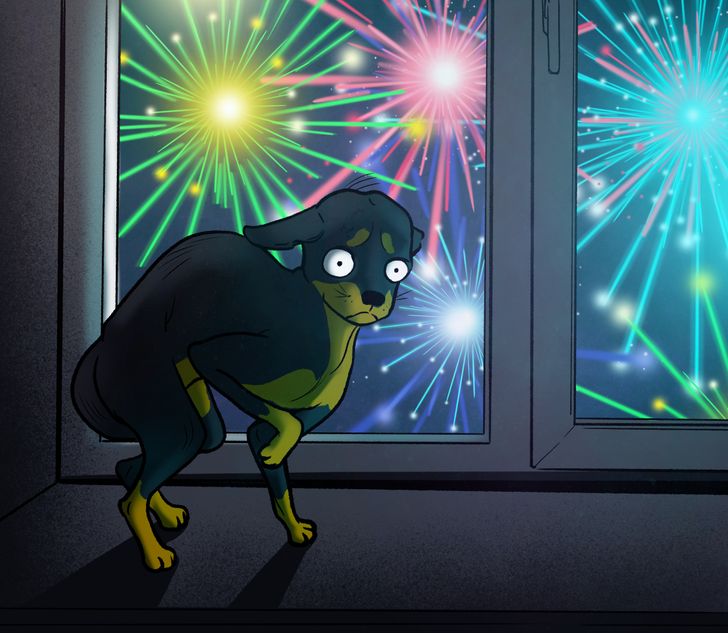 It has been recommended to play sounds that pets find particularly annoying at a low volume twice a week. It may be a recording of the vacuum cleaner or thunderstorms, but over time they will overcome their fear. Make sure the animal is in a comfortable place and is well distracted before slowly starting recording.
6. Give them treats at the vet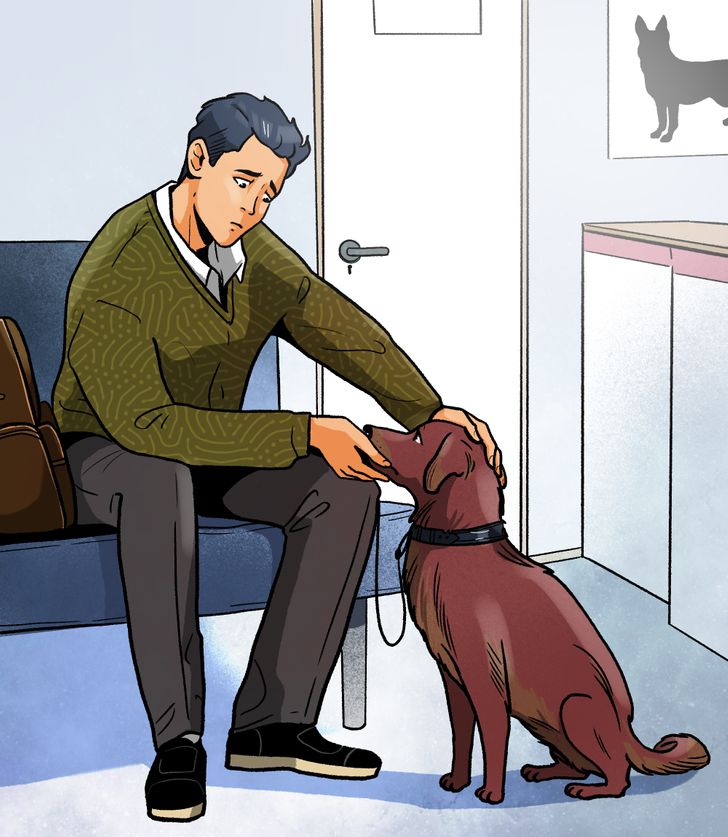 Let your pet associate the vet with good things by rewarding him with special treats that you wouldn't normally give him at home. After any stressful event at the vet, such as an injection or getting him on a scale, give him his treat.
7. Practice going on trips to the vet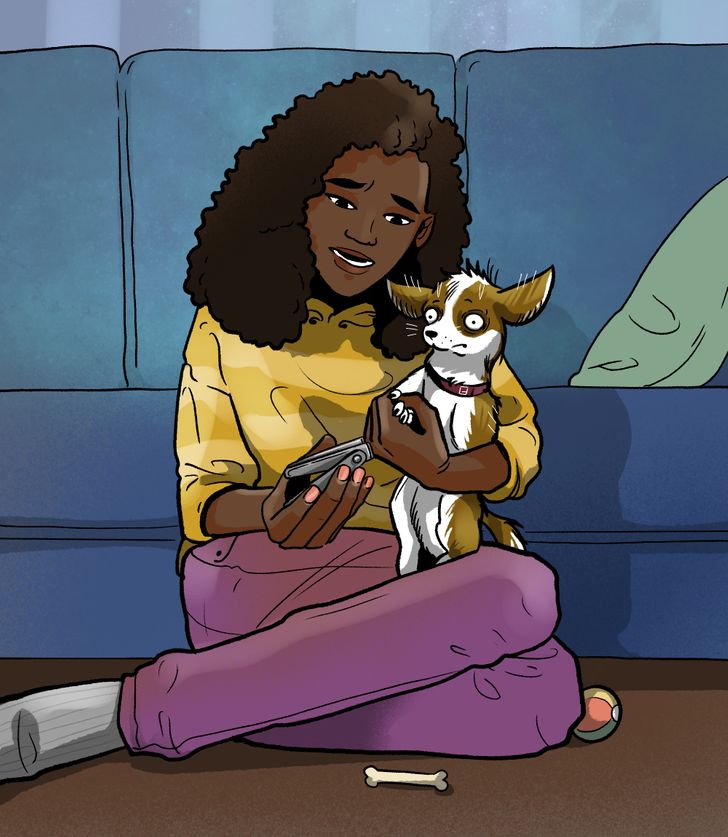 All of the handling at the vet's office can be overwhelming for our pets, so to help them stay calm, you can practice what you can with them at home. Familiarize them with some of the things they experience there, like brushing their teeth and cutting their nails. This contact is different from caresses and can help your pet better understand what happens to him during routine veterinary checks.
8. Feed them less the day before a trip to the vet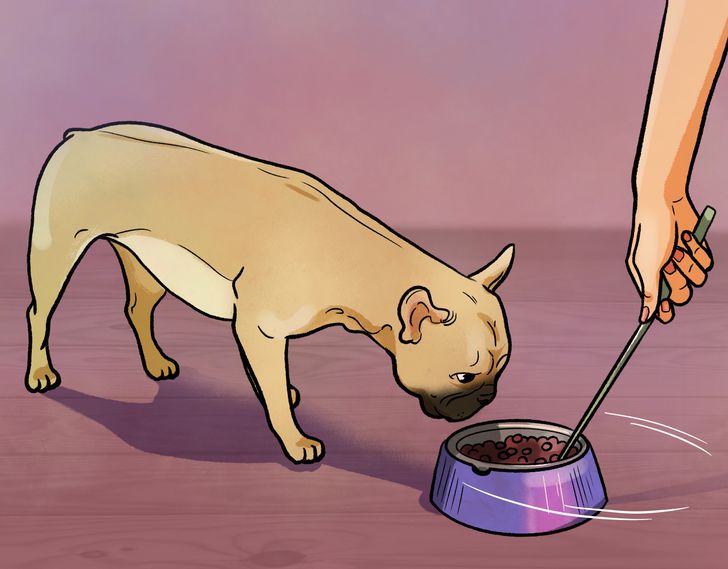 It is recommended that you feed your pet less than usual before a visit to the vet so that it responds better to rewards once you arrive. This can help them relax as they will be distracted by their tasty treats, which will help them cooperate better. Of course, don't hold too much food and consider your pet's well-being.
Thank you for continue reading please don't forget to share this article with your freinds
SHARE